BREAKFAST

What better way to start the day?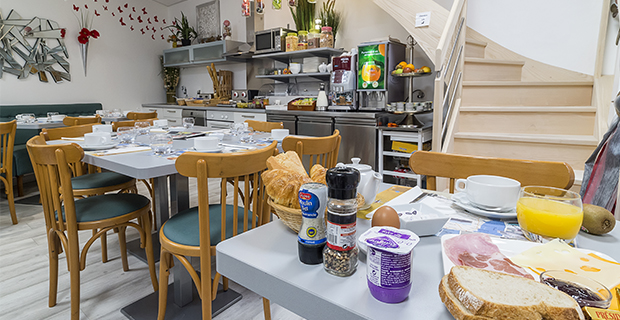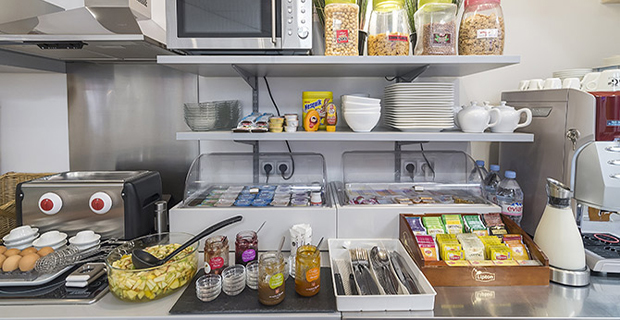 From 7am to 10am on weekdays and from 8 am to 10:30 am on weekends and holidays. You can enjoy breakfast in our new renovated room.
Our breakfast served buffet you will start your day with fresh and diversified products.

11.50€ per day per person.
On request and free of charge, we can bring in the Room.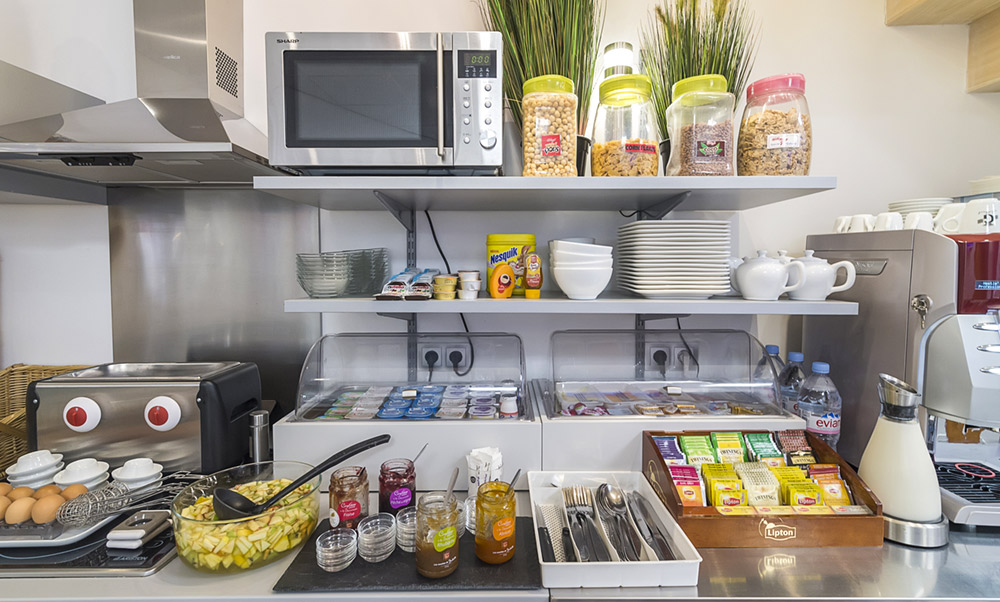 At discretion :
croissants, baguettes, bread, country bread to toast for fans! rusks
Cereals: 4 varieties to choose
Sets yogurt, cottage cheese
                                      
homemade jams: choice 4-6 varieties
                                      
Cheeses, meats, and eggs
compote and homemade fruit salad
Fresh fruit
Nutella, honey, maple syrup
Hot drinks: chocolate, coffee, Express, cappuccino, teas, hot milk
cold drinks: orange juice, apple juice, mineral water